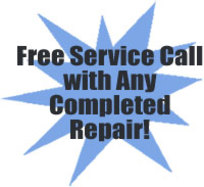 Most of us rely on our major household appliances to keep our homes running on a daily basis. When working properly, your appliances can help save you both time and money. When your appliances start to break down or have performance issues, it can make your life a lot more stressful and cause you to get behind on chores. Don't let broken appliances slow you down any longer. If you have malfunctioning or inoperative appliances, Danny's Appliance Service is here to help you! We have been offering professional appliance repair to customers in Bloomfield since 1957, and our specialists are qualified to perform a wide range of appliance repair services, such as dryer repair, refrigerator repair, and oven repair. Call us today and we'll put our years of experience to work for you!
Emergency Services
Licensed and Insured
Major Appliance Repair Services
Parts and Labor Guarantees
Over 40 Years of Experience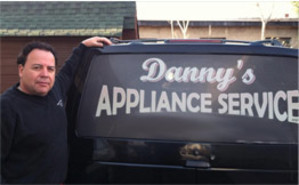 Danny's Appliance Service is the Bloomfield area's answer for appliance repair services. Whether you reside in Secaucus, Clifton, Passaic, North Bergen, East Orange, Newark, Paterson, Saddle Brook, or Palisades Park, we can offer you expert major appliance repair service. We provide you with affordable rates for professional appliance repair services and will make it our top priority to get your appliances back to working for you as they should. Danny Milano has over 40 years of experience in the appliance repair industry, but our team has a combined 70 years of experience. This means we have the expertise to handle any issue or malfunction that your major appliances might have.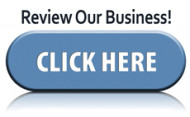 If your appliance starts malfunctioning or just stops working, your first reaction may be to go out and buy a new one. Before you do this, you should consider major appliance repair. Sometimes your unit may be too old or worn out to be repaired, but this is not usually the case. The appliance experts at Danny's Appliance Service can diagnose the problems with your appliances and help save you money. You'll only pay a fraction of the cost that you would for a replacement fridge, washer, or other appliance. At Danny's Appliance Service, we have the expertise to troubleshoot your problem, find the right diagnosis, and implement a solution that will increase the life of your appliances. For dryer repair, refrigerator repair, and more, Danny's Appliance Service is here to help you!
Don't try to take on oven repair or other major appliance repairs on your own. Call us today to schedule an appointment with one of our professional appliance repair technicians. We will use our industry experience and knowledge to help pinpoint the issue with your appliance and get it up and running again in no time.
For your safety and peace of mind, Danny's Appliance Service is fully licensed and insured.